Seamless Shopify migration service
Thinking about migrating your online store to Shopify and get the tools you need to grow your eCommerce business? Our Shopify experts will make sure your transition to Shopify smooth and hassle free.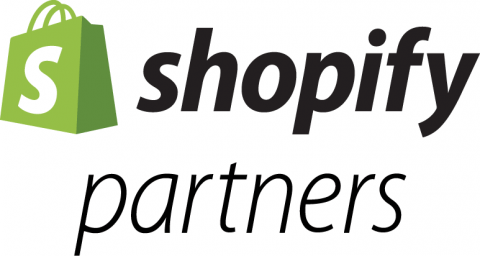 Make the switch to Shopify with our team of eCommerce website migration specialists
Migrating your existing eCommerce business to Shopify could be complicated, overwhelming and stressful. At Rainstorm, we carefully plan the entire Shopify migration process and take you through it every step of the way. Your design, content, marketing, plug-ins, customisations and integrations will be seamlessly migrated to Shopify ready for your online business continue to grow.
Trusted by leading retailers






Shopify Experts | eCommerce Migration Specialists
MIGRATING TO SHOPIFY / SHOPIFY PLUS
End-to-End Shopify Migration Services
Rainstorm offers a complete migration solution to help you move almost everything from your existing eCommerce platform to Shopify / Shopify Plus. We'll ensure a smooth and hassle-free transition without the risk of data loss or incorrect store configuration.
Platforms we migrate to Shopify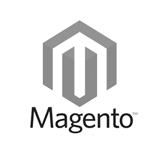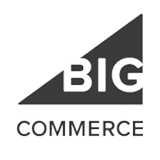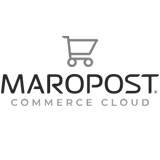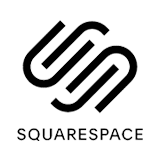 Migrating to Shopify is one of the best things for you business
Transform your online business with our team of eCommerce migration specialists.
5 STAR RATING ON GOOGLE
What our clients have to say
We take our work seriously and aim for building strong relationships with our customers. We're proud and honored to have received many positive comments.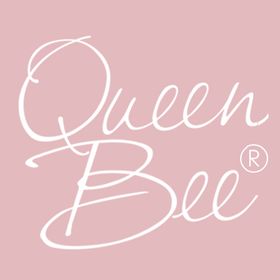 We would not hesitate to recommed Rainstorm
It's their personalised service, attention to detail, lightning fast communication and their ability to grasp our concept into a design that we are so happy with. We would not hesitate to recommend Rainstorm to anyone wanting to update their site.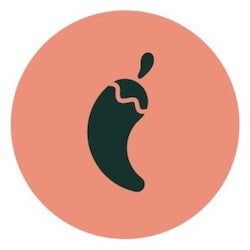 Susan Burns - Susan Burns Marketing Horticulturally
A comprehensive pallet of talent and skill sets
Having spent a fortune, in money and time, with web builders, designers and so called ecommerce experts, finding Rainstorm Studio was a "THANK GOODNESS" moment. Truly, Rainstorm team provides a comprehensive pallet of talent and skill sets, with out the weasel words and "must have" options.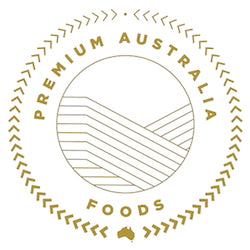 Chris Morley - PREMUM AUSTRALIA FOODS
The service levels and communication is marketing leading
The service levels and communication offered by Rainstorm is marketing leading and is just what makes a good relationship even better. We highly recommend the service offerings of Rainstorm, you won't be disappointed.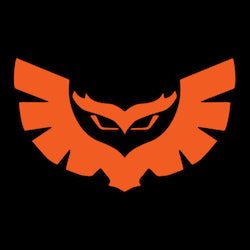 A platform that integrated our sales channels seamlessly
Of all the web development companies I have dealt with, Rainstorm have been head and shoulder ahead of the pack, at only a fraction of the cost. Our project was delivered on time, and exactly as per our project scope, and most importantly stayed on budget!!! STEDI is a multi-channel e-retailer, and Rainstorm delivered a platform that integrated our sales channels seamlessly.
SHOPIFY PARTNER
How it works
Our commitment is to build you a Shopify store that you can trust to grow your online business.
1. Connect
Book a discovery call with us to share about your situation, problems, and goals as well as to explore our whole migration process. Ask us all your questions.
2. Select
We will present a tailor made Shopify migration solution based on our conversation. This is an obligation free proposal so you can choose to go ahead or take it away.
3. Feel confident
Knowing that your Shopify migration project is now in expert hands. You can get back your time and focus on managing the day-to-day operations of your business.
FAQs
Frequently asked questions about migrating to Shopify / Shopify Plus.
Have another question? Let's chat.
Why should I switch to Shopify?

Shopify has been used by 2 millions + retailers around the global and is well-known as the most user friendly yet powerful eCommerce platform that really allow you to start, grow, and manage your online business efficiently, and seamlessly.

Shopify offers the flexibility to create and manage a fully custom theme that can elevate your brand. The system comes with out-of-the-box eCommerce features and functionalities which can be further extended by thousands of third party apps.

With available native and 3rd party integrations, you can sell your products to everywhere including a brick and mortar shop, a website, online marketplaces, social media channels, etc. Expand your business to overseas audience is also possible.

Your online store is hosted securely with Shopify and when there's a new version update, it all happens automatically without any hassle.

If you are an enterprise-level brand who wants more flexibility, more support options, and more access to your store's underlying code, Shopify Plus can be your match.
How much does it cost to migrate to Shopify? And how long does it take?

The cost and time depends on how your store is currently set up, how large your database is, functionalities and integrations that you have and you wish to add. Book a discovery call with us and we can have a deep dive into all aspects of your Shopify migration project to provide you with our best service options.
Will my site experience any downtime during the Shopify migration?

Website migration involves transferring a site from one host to another, and changing your domain / DNS, hence some downtime might not be avoidable. However, with a well migration plan, we can minimise the downtime and create a seamless transition without impacting your customer shopping experience.

Hire an experienced Shopify migration team who can execute a successful migration plan such as utilising staging environments and coordinating for the rollout of your new website!
Will our SEO rankings be affected when migrating to Shopify?

There is always a risk of damaging your search engine rankings when making a big change on your website such as migration. But this can be a temporary impact if we handle our migration process properly. To reduce the risk of any negative SEO impact, there are a list of things we can do, for example set up proper SEO redirects and transfer & optimise meta data on Shopify.
Will our existing customers be able to log in to our new Shopify after the migration?

Your customer data will be transferred to the new Shopify store, however customer password won't be migrated due to security reasons. Once the new Shopify store is up and running, we can trigger a mass email to all customers inform them about the new exciting store and get them to reset their password so they can start buying and enjoy the amazing shopping experience.
Why choose Rainstorm to migrate your eCommerce business to Shopify?

Rainstorm is a certified Shopify partner with proven record of success with Shopify brands.

We have 10+ years experience in most eCommerce platforms including but not limited to: Magento 1, Magento 2, Maropost Commerce Cloud, BigCommerce, WordPress WooCommerce, eBay and Amazon. Every eCommerce platform has its own code architecture and database structure, and you want to get a partner who understand these differences to be able to deliver you a successful migration.

We listen to your needs and offer the right eCommerce migration strategies & solutions.
Can you migrate my Magento 2 store to Shopify?

Yes, absolutely. Our eCommerce website migration specialists have experience working with both Magento 2 and Shopify / Shopify Plus platform which means that we understand the differences between the two platforms and plan for a smooth transition both code architecture and database structure.

Some other platforms we have been providing the end-to-end migration service include: BigCommerce, WooCommerce, and Maropost Commerce Cloud.
Can you migrate my Maropost Commerce Cloud (Neto) store to Shopify?

Yes, absolutely. We have been helping eCommerce brands to migrate from Maropost Commerce Cloud (Neto) to Shopify. We will start with analysing your system, design, functions, data, custom features, integrations, etc. Our eCommerce website migration specialists can then offer solutions and explain the transition steps. Knowing that the two systems work differently, we carefully create a plan for a smooth and successful migration.

Other several platforms we have been providing the end-to-end migration service include: BigCommerce, WooCommerce, and Magento 2.
Do Rainstorm provide ongoing support and maintenance after completing the Shopify migration project?

Yes, absolutely. All our services include a QA period where we provide free support and bug fixing free of charge. As Shopify is designed for an end user without any coding skills to manage the online store, there are no necessary support plans.

Depend on your industry and goals, if you want to keep up with current eCommerce trends and best practices, you can enter our Pay As You Go ongoing support package which is no lock in contract, no commitment. Simply connect, review, propose and grow whenever you need.
Have another question? Let's chat.